Potentially everybody needs Aikido. Perceivable or not, recognized or ignored, still such need exists. In order to live a happy, safe and fulfilling life, every person first of all needs to understand their inborn nature. We need to understand why we do what we do; why we are guided by actually primitive and predictable motivations; and is there anything beyond? What is the meaning? What is really leading us to self-realization in this life?
Aikido in its true form of "self-analysis" (the same for "self-purification", "self-development") practice stands as an effective tool to provide the answer. In Aikido, by the means of (external) actions we actualize (internal) procedures of self-analysis and sequentially come to the transformation. The Technical Base of Aikido provides a wide platform for a comprehensive self-research and self-development practice.
What is Aikido?
As we understand the ultimate importance of Aikido practice, we have decided to give an opportunity and provide guidelines in Aikido practice organization to those communities who are capable to see the value of the offered methodology of self-development. In the act of spreading the SAA AikiLab ideas, we are particularly addressing to the individuals, who desire to organize and lead an AikiLab in their communities.
AikiLab Organization
The primary goal of Suomin Aikido Academy is (1) to increase understanding of what Aikido is and also (2) to provide the means for implementation of Aikido as a regular practice, which aims the self-development results. The idea of AikiLab organization is the tool for Aikido application in your life. You can be anywhere is the world without an opportunity for live classes at the Academy but still have access to the video instructions, which are designed to provide complete guidelines to the fundamental "Becoming" Phase of your Aikido practice, which is the first step. With such asset, you can find likeminded friends and open your AikiLab for the Aikido practice.
AikiLab Model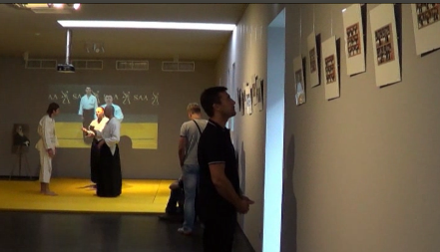 It is not necessary to have an official SAA qualification level to open an AikiLab. Also, you may not have any related experience. What you need to have is the desire for Aikido and access to all the lessons of the Preparation Cycle program to start the training process. From the other hand, you may have a martial art qualification level, - it also does not prohibit you from starting Aikido practice according to the SAA methodology.
In order to learn more about the SAA AikiLab Leadership opportunities you can proceed to the "Application" page. There are no charges to register your AikiLab.